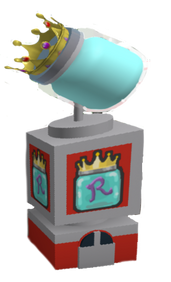 The Royal Jelly Shop sells Royal Jelly. It is located on a hill between the Rose Field and the Pine Tree Forest, just below the Blue Cannon.
The first Royal Jelly you buy costs 200,000 Honey. Each subsequent Royal Jelly will cost an additional 2500 honey, up to a maximum of 1,000,000 honey per Royal Jelly.
The formula is
$ 200000+2500(n-1) $
, where
$ n $
is the amount of Royal Jelly purchased.