An Eviction is an item that can be purchased at the Mountain Top Shop. You can also get it by finishing quests. It removes a bee from the hive. It costs 50,000 honey.
It is the cheapest item available on the Mountain Top Shop.
Evictions are mainly used to remove bees and replace them with eggs if you can't afford a Hive Slot.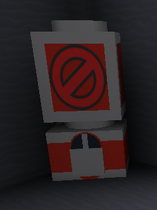 Evicting a bee will diminish Bond level and gifted status entirely, so if a new egg is hatched, the bee will start at level 1 and won't be gifted.
Other ways of Obtaining
Do 30 bee B.B.M.'s quest to get 800 evictions.